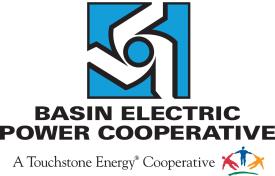 Basin Electric Power Cooperative
Apply for a $1,000 scholarship
Students whose parents are members of Butler County REC are eligible to apply for a $1,000 Basin Electric Power Cooperative scholarship. Applicants must be enrolled in full-time undergraduate or graduate courses of study at an accredited two-year or four-year college, university, or vocational/technical school. High school seniors and upper-level college students may apply. The scholarship is awarded based on academic excellence, work experience, and school and community activities.
The first-place entrant's application will be sent to Basin and awarded a $1,000 scholarship. The second-place entrant's application will be forwarded to Corn Belt Power Cooperative for the opportunity to be awarded a $1,000 scholarship. If not chosen, the second-place entrant will receive a $500 scholarship from Butler County REC.
Take a look at the brochure and then be sure to fill out an application. Deadline to apply to Butler County REC is Wednesday, Feb. 1, 2023. Contact us at 319-267-2726 if you have questions.
Scholarship winners will be announced in April 2023.