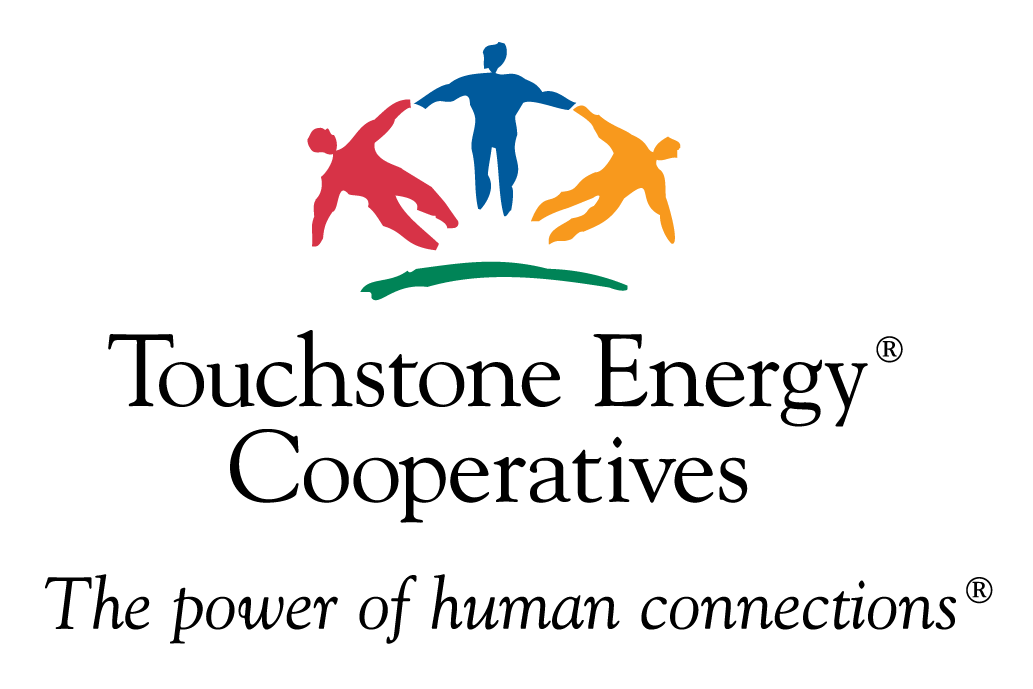 The Touchstone Energy® Cooperatives brand represents a nationwide alliance made of more than 700 local, member-owned electric cooperatives in 46 states. Touchstone Energy co-ops collectively deliver power and energy solutions to more than 30 million members every day. Electric cooperatives distribute power for 56 percent of the U.S. land mass over 2.4 million miles of power lines.
Electric cooperatives were established to provide electricity to rural America and now make up the largest electric utility network in the nation. Touchstone Energy is the national brand identity for that network.
Community-friendly values mixed with the cooperative business model are what make electric co-ops strong. As a not-for-profit entity, members know they can trust their electric co-op, because it was created to deliver on the promise of providing safe and reliable electricity to members – not to generate money for shareholders.
What Makes Touchstone Energy Cooperatives Different
Touchstone Energy co-ops are owned by the members they serve and are committed to providing reliable electricity at the lowest price possible. In short, co-ops "look out" for the members they serve.
All Touchstone Energy members exemplify high standards of service because they uphold the four core values of integrity, accountability, innovation, and commitment to community. Touchstone Energy co-ops put members first and always have a local, member-driven, community-focused vision. 
Across the country, local Touchstone Energy co-ops work to improve members' quality of life by taking a leadership role in community and economic development projects and forging strong partnerships with business members, as well as generously donating time, energy, and resources to their local communities. 
The Touchstone Energy logo means the cooperative understands the power of human connections and is the power of a national network, working in your neighborhood.