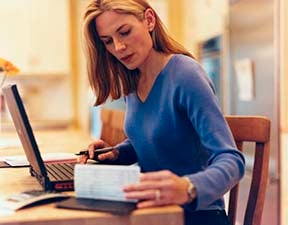 Use Smart Hub to set up:
Automatic Bill Payments -- You'll need a checking or savings account and Smart Hub does the rest. Members receive their bills each month or can choose to receive e-mail notifications when bills are viewable online. 

Credit or Debit Card Payments 

Paperless Billing

Scheduled Payments
In addition to Smart Hub, we offer these payment options:
Automatic Bank Draft Payments. Send in an authorization form for bank draft. Your payments will be deducted from your bank account on the 28th of each month or the next banking day if the 28th is a bank holiday or weekend. Automatic bank draft payment is offered at no extra charge for members.

Budget Billing. With this service you'll know exactly what your electric bill will be each month. We base your payments on the past 12 months' usage. Budget-billing accounts are reviewed in January and July. Participants are notified if adjustments are needed.

Night Depository Payments. Place payments in Butler County REC's night depository box located on the south end of the office in Allison. Include the bottom portion of your bill with the payment and use the return envelope provided.

Pay-by-Mail. Payments should be mailed to our payment center in Hampton. The address is Butler County REC, P.O. Box 374, Hampton, IA 50441-0374. Return the bottom portion of the bill with your payment and use the return envelope provided. Allow four to five working days for delivery.

Pay-by-Phone. Call our toll-free, 24-hour, secure payment line at 844-749-3051. If you are new to the system, you will need either the primary phone number listed on your Butler County REC account or your Butler County REC account number. You will also need the last four digits of the Social Security number listed on your Butler County REC account. 

Pay-in-Person. Payments are accepted at our office located at 521 N. Main, Allison, from 7:00 a.m. to 3:30 p.m., Monday – Friday.
Questions? Contact us at 319.267.2726 or 888.267.2726. We're here to serve you!